No Bake Cheesecake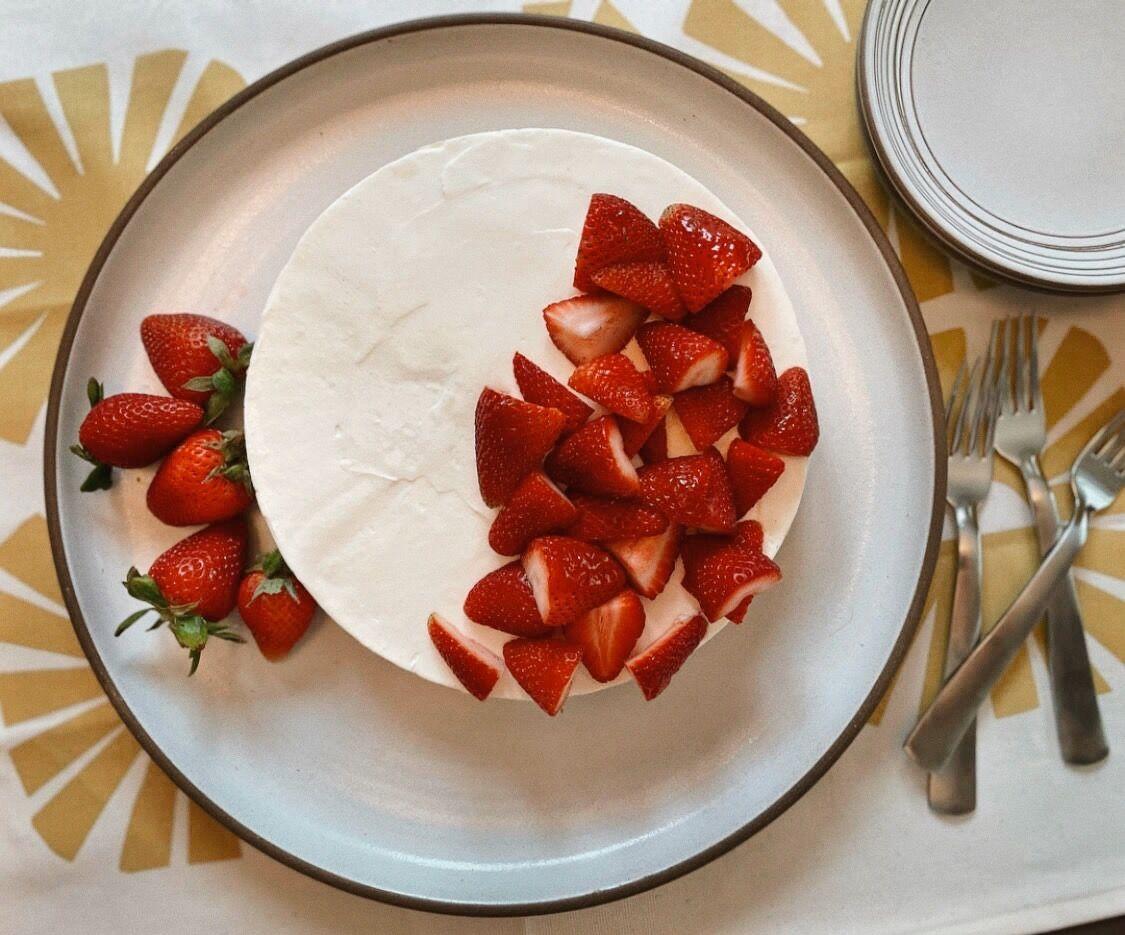 Adapted from Nigella Lawson, serves six to eight.
Ingredients
1 1/4 cups graham cracker crumbs
6 tablespoons unsalted butter, melted
1 tablespoon granulated sugar
1/4 teaspoon kosher salt
10 ounces cream cheese, softened
1/2 cup confectioners' sugar, sifted
1 teaspoon vanilla extract
1 teaspoon lemon juice
1 cup heavy cream
fresh fruit or preserves as topping
Combine the graham cracker crumbs, melted butter, granulated sugar and salt in a medium bowl and mix until it begins to clump. Then, press mixture into an 8 inch springform pan, press a little up the sides to form a slight ridge.
Beat together the cream chees, confectioners' sugar, vanilla extract and lemon juice in a bowl until smooth. Lightly whip the heavy cream, and then fold it into the cream cheese mixture. Spoon the filling on top of the graham cracker base and smooth with a spatula. Put it in the fridge for 3 hours or overnight.
When you are ready to serve the cheesecake, unmold and finish with fresh fruit or preserves on top.
Recipe courtesy of Brian Medford, from The Astorian's Coast Weekend magazine. Brian Medford is the owner of Idlewild Biscuits and Bakes in Astoria and delights in Southern cooking. He is a staff instructor at The Pantry in Seattle. Contact him by email.